High Jump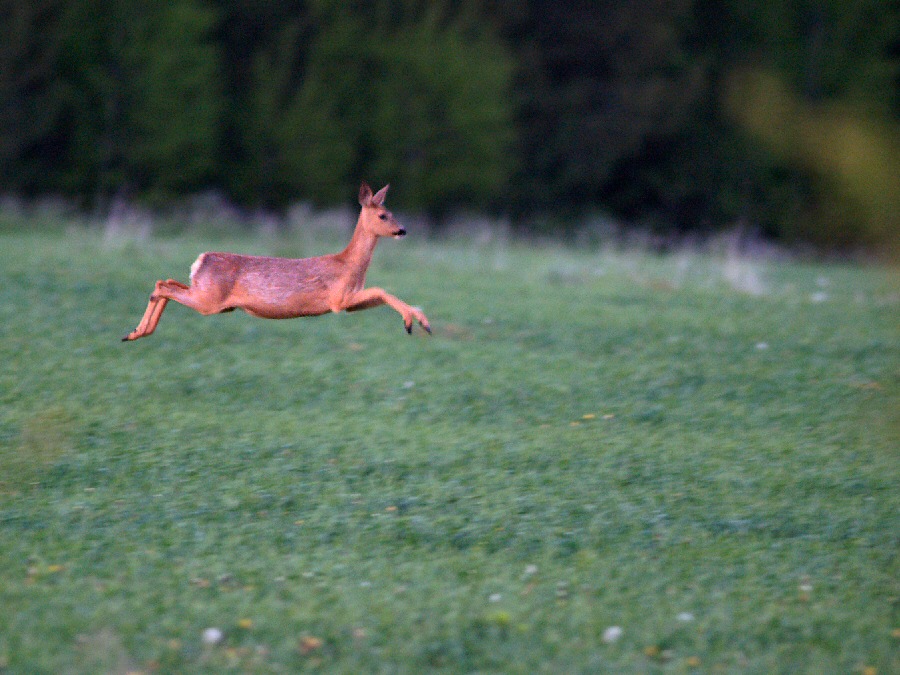 Copyright ©2006, Jens Birch
Viewed times
I discovered this roe deer hind together with her buck just half an hour before the sunset. They were very skittish so I didn't manage to stalk them before the sun set and the darkness came. While the buck had entered the forrest, she was still on the field but it was quite dark. I was just about to go home when she for some reason came back without the buck and made a nice leap over the field despite my presence.

Unfortunately, I had to shoot the 300mm lens at 1/125 second despite using the full f/2.8 aperture. I knew that it would give both motion and handshake blur so I concentrated on panning her and catch her in a jump to freeze her motion as much as possible.

Although the photo isn't 100% sharp, I am quite happy with it.

Let's unite around the motto: 300 mm f/2.8 TO ALL!!

Cheers, Jens.

Photographer:
Jens Birch
Folder:
Jens' Wildlife
Uploaded:
05-Jun-2006 17:19 CEST
Current Rating:
8.00/1
View all ratings
Delete my rating
Model release available:
Camera:
Olympus E1
Exposure time:
1/125 sec
Aperture:
f/2.8
Focal length:
300mm(600mm)
Lens:
Tokina AT-X 300/2.8
Focusing method:
Manual
ISO:
400
White balance:
Auto
Flash:
no
Image format:
RAW
Processing applied:
RAW developed in Viewer. Tried to fix motion blur somewhat with FocusMagic - couldn't see any great difference though. The usual sharpening etc. in PSP8.
Various:
Image resized to:
675x900