Broken Camouflage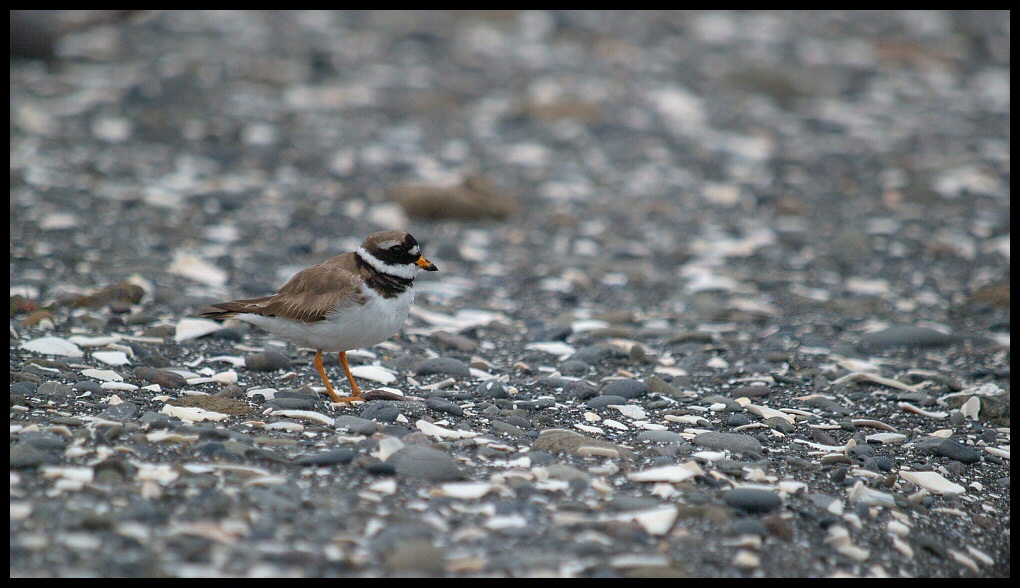 Copyright ©2005, Jens Birch
Viewed times
One may not realize how well these birds are camouflaged before you see it in reality. Even here on a predominantly grey pebble beach, this brown bird manage to merge with the surroundings. The limited DOF helps bring it out I think.
This
ringed plover
(
Charadrius hiaticula
) is photographed an overcast day this summer near Husavik on the north coast of Iceland.
(It is most likely somewhere along the European west coast now on its way to the Mediterranean for a good winter holliday.)
Any
critiques
will be highly appreciated. (Please click on the link if you want guidlines.)
Regards, Jens
Photographer:
Jens Birch
Folder:
Jens' Wildlife
Uploaded:
20-Sep-2005 23:11 CEST
Current Rating:
7.00/1
View all ratings
Delete my rating
Model release available:
Camera:
Olympus E1
Exposure time:
1/1000 s
Aperture:
f/3.5
Focal length:
200 (400mm)
Lens:
Zuiko ED 50-200/2.8-3.5
Focusing method:
Spot
ISO:
400
White balance:
Flash:
no
Image format:
SHQ
Processing applied:
WB adjusted
Various:
Image resized to:
588x1020