Digging the Burrows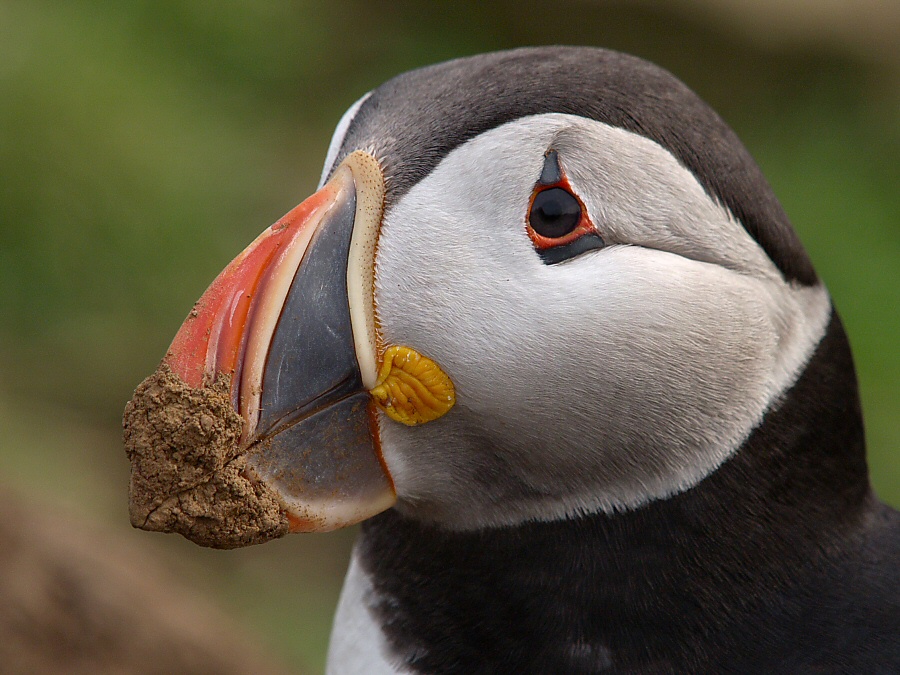 Copyright ©2005, Jens Birch
Viewed times
The puffin (Fratercula arctica) really reminds me of the "hobbits" in the Lord of the Ring. They appear to be very polite towards each other and they find a mate with which they stick for their entire life. As if that wasn't enough, they even live in under ground burrows - just like hobbits!

This one is taking a rest in its work of building a better home for its family. Maybe the digging is the reason for them to have such a beak?

As my other puffin, this one is taken at Latrabjarg in Iceland which is the largest bird cliff in the North Atlantic, hosting about 1 million seabirds.

Cheers, Jens.
Photographer:
Jens Birch
Folder:
Jens' Wildlife
Uploaded:
14-Sep-2005 23:01 CEST
Current Rating:
10.00/2
View all ratings
Delete my rating
Model release available:
Camera:
Olympus E1
Exposure time:
1/250 sec
Aperture:
f/8
Focal length:
200 (400mm)
Lens:
Zuiko ED 50-200/2.8-3.5
Focusing method:
Spot
ISO:
200
White balance:
Flash:
no
Image format:
SHQ
Processing applied:
Various:
Image resized to:
675x900