On the Run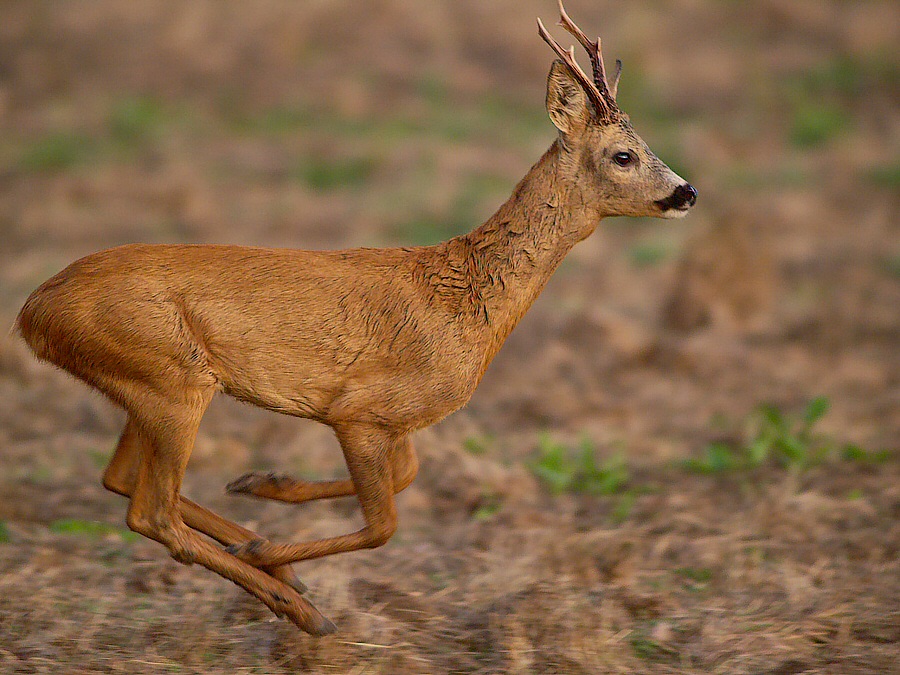 Copyright ©2006, Jens Birch
Viewed times
Hi all,

I woke up at 5 AM yesterday and could not fall asleep again so I decided to hurry out to some fields, where I have seen rhoe deer many times, to try to capture them in the first light. Just after parking my bike, before the sun rays had reached the ground, I saw this buck coming right at me and he obviously had not taken notice of me. I was panting and steaming after the bike ride so my viewfinder fogged up... Bugger! - I had the MF 300/2.8 on and now I could hardly see what to focus on. The deer passed right in front of me and didn't discover me until it actually had passed me at a distance of about 10 m. Of course, I took many photographs during the encounter, trying my best to focus in the low light with a foggy eye-piece...

Back home by the computer, my fears were confirmed - I got almost all pictures out of focus. Out of 14 images, only 2 of them were of acceptable focus and in one of those (the one consecutive to this one) I cut all four the legs...

Nevertheless, here is the one and only good picture that I got of the buck. It is the full frame so I was lucky that it was in this position, otherwise all of its extremities would not have fit in the frame.

As you see, also a blind chicken eventually finds a grain...

However, looking at hw good all the missed shots could have been reminded me of how badly I want* that ZD/90-250/2.8 zoom.

Cheers, Jens.

PS. Try pressing F11 if the image is too large for your screen.

* I would have written "need" if I was a professional wildlife photographer.


Photographer:
Jens Birch
Folder:
Jens' Wildlife
Uploaded:
20-Aug-2006 05:48 CEST
Current Rating:
10.00/7
View all ratings
Delete my rating
Model release available:
Camera:
Olympus E1
Exposure time:
1/320 sec
Aperture:
f/2.8
Focal length:
300 (600) mm
Lens:
Tokina AT-X 300/2.8
Focusing method:
Manual
ISO:
400
White balance:
Auto
Flash:
no
Image format:
SHQ
Processing applied:
Sharpening, saturation.
Various:
Image resized to:
675x900