Tropical Christmas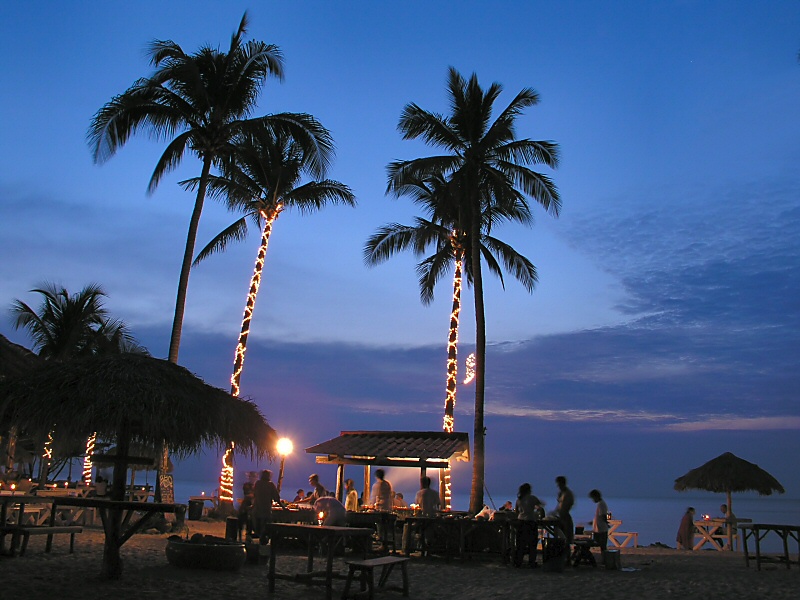 Copyright ©2004, Jens Birch
Viewed times
Christmas decorations at Siam Beach on the island of Koh Chang, Thailand.
Here I awaited the right light in the evening. The idea was to have similar exposure values for the sky, the barbeque area, and hopefully not blow out the illumination.
I like the outcome very much and I think it confirms the old rule of thumb that a photographer must be patient and wait for the light.
Photographer:
Jens Birch
Folder:
Jens' - Man and Her Activity
Uploaded:
20-Dec-2004 08:47 CET
Current Rating:
8.50/2
View all ratings
Delete my rating
Model release available:
Camera:
Olympus C5050
Exposure time:
2 sec.
Aperture:
f/4
Focal length:
7.1 mm
Lens:
Focusing method:
ISO:
64
White balance:
Auto
Flash:
no
Image format:
HQ
Processing applied:
Cloned out a palm tree leaf up right
Various:
Manual exposure mode.
Image resized to:
600x800