Come Here... Just a Little Bit Closer...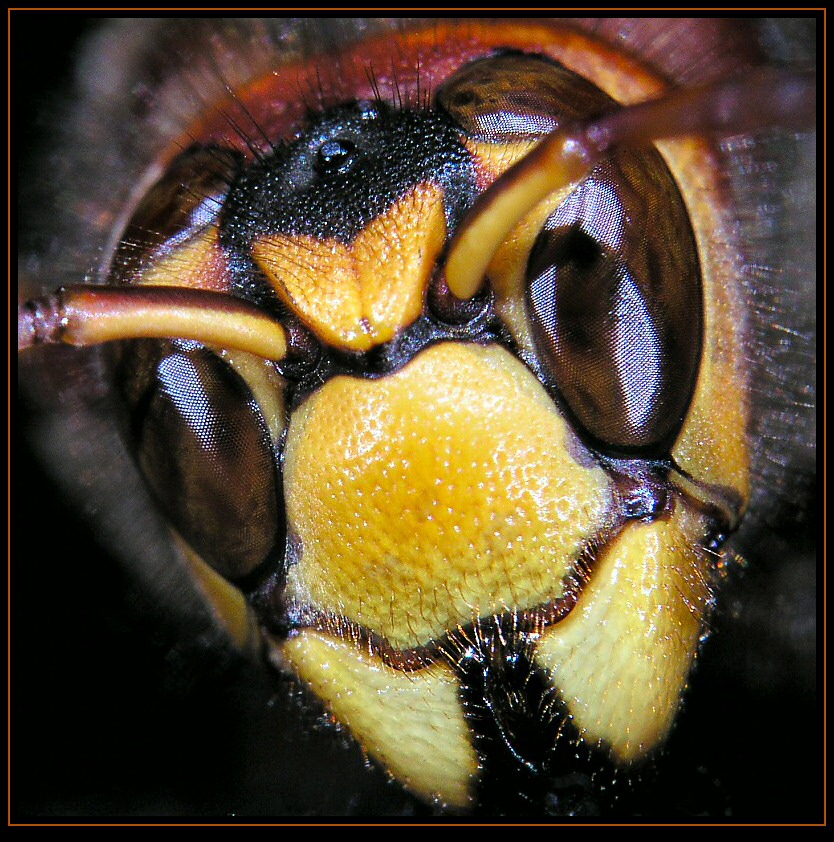 Copyright ©2004, Jens Birch
Viewed times
Sorry if the image is too big but I thought you might appreciate a real close-up. I had to downsize it by almost 50% anyway in order to get a reasonable size. I didn't want to crop it any tighter either so you have to accept a little reduced amounts of detail so that those with broadband connections doesn't have to wait too long. Press the F11 button to see as much as possible.
I hope you like it!
Photographer:
Jens Birch
Folder:
Jens' Macro
Uploaded:
20-Oct-2004 00:16 CEST
Current Rating:
9.50/6
View all ratings
Delete my rating
Sharing:
1 time(s).
Model release available:
Camera:
Olympus C5050
Exposure time:
1/100
Aperture:
f/8
Focal length:
101 mm
Lens:
Focusing method:
ISO:
64
White balance:
Auto
Flash:
internal
Image format:
HQ
Processing applied:
Various:
I used an achromatic +33 close-up lens and the camera on full zoom together with my fiber-optic macro flash unit.
Image resized to:
842x834