Bloody Sucker!!!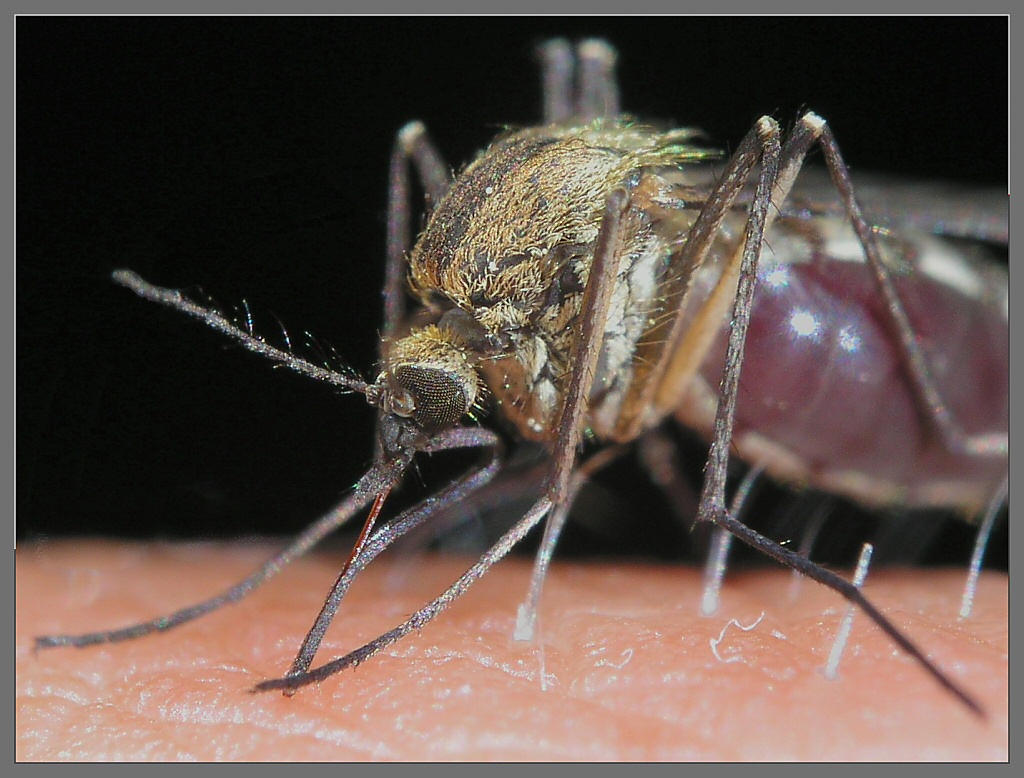 Copyright ©2004, Jens Birch
Viewed times
Have a close look at this little sucker.
It took me an evening and at least 15 mosquito bites to get a decent shot. The DOF is about 0.7 mm so it took a lot of shots as well to get eye-contact. Data: 100 mm zoom, home-made acromatic 33 diopters close-up lens, home-made TTL-macro flash.
As usual, I'll be happy for any comments or critiques - just shoot!
Regards, Jens
Photographer:
Jens Birch
Folder:
Jens' Macro
Uploaded:
17-Oct-2004 22:09 CEST
Current Rating:
9.75/4
View all ratings
Delete my rating
Model release available:
Camera:
Olympus C5050
Exposure time:
1/125 sec
Aperture:
f/8
Focal length:
101 mm
Lens:
Focusing method:
ISO:
64
White balance:
Auto
Flash:
internal
Image format:
HQ
Processing applied:
Cropped and resized from 1432x1088 pixels, basic contrast and color adjustments, and cloned out a disturbing hair behind the left antenna in Paint Shop Pro. Unsharp mask (1 pixel, 100%, 5%) was applied before posting to MyOlympus.
Various:
If the image is too large to be viewed in IE, try pressing F11 to minimize the toolbar.
Image resized to:
778x1024