Full Fall Regalia...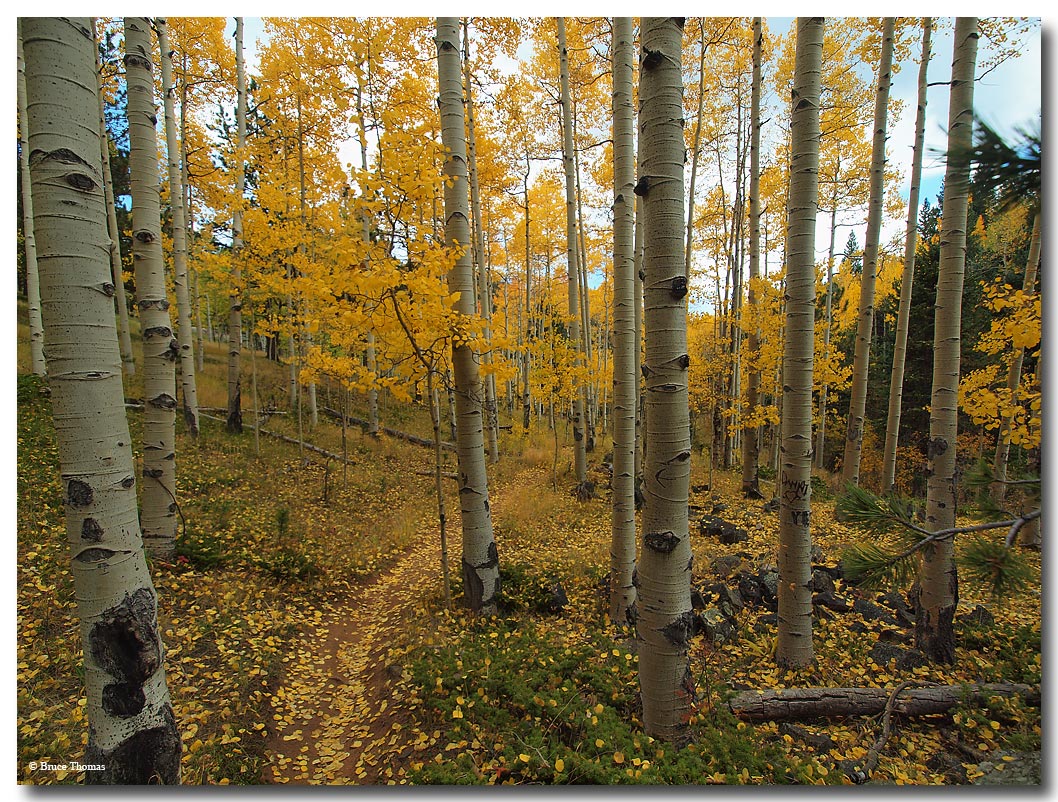 Copyright ©2011, Bruce Thomas
Viewed times
Make a six hour hike to reach this Aspen Grove high above Colorado Springs. I had tried 5 years in a row in the past and always ariived too late, all the golden aspen leaves were on the ground. This year, finally timed it just right! E-30, single RAW, ZD 9-18mm lens 200 ISO.
Photographer:
Bruce Thomas
Folder:
Bruce Thomas
Uploaded:
11-Oct-2011 05:44 CEST
Current Rating:
9.00/3
View all ratings
Delete my rating
Model release available:
Camera:
Olympus E-30
Exposure time:
1/80
Aperture:
4.5
Focal length:
9mm
Lens:
ZD 9-18mm
Focusing method:
iESP
ISO:
200
White balance:
Auto
Flash:
no
Image format:
RAW
Processing applied:
RAW-TIFF-JPG
Various:
Image resized to:
802x1058