Front Range Beauty...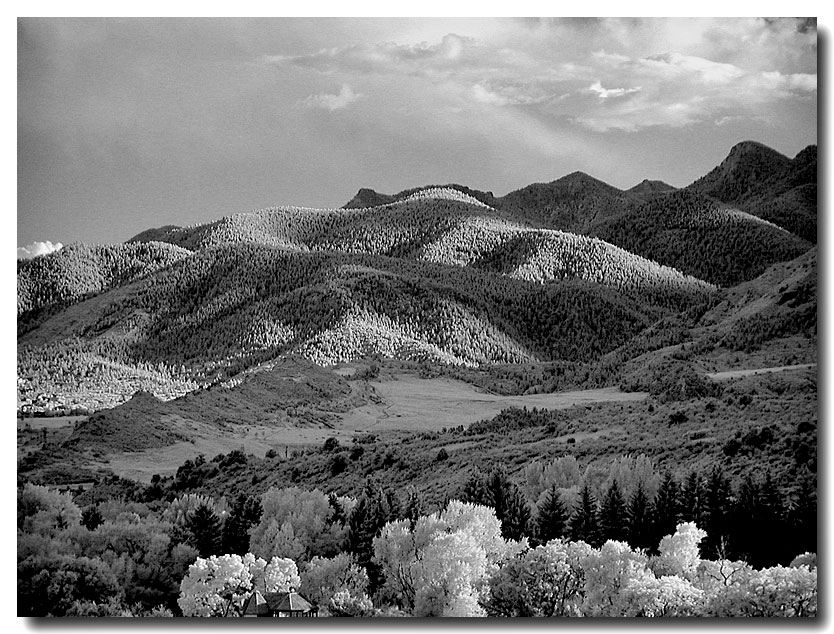 Copyright ©2007, Bruce Thomas
Viewed times
Where the Prairie ends and the Rocky Mountains begin, in Colorado, is known as the "Front Range". Olympus Camera fitted with the 950nm IR cut off filter, cuts through haze and shows the many elevations near the Cheyenne Canon area in Colorado Springs.
Seen with normal eyesight, the atmospheric haze would mask the many individual mountains and you would think of them more as a single ridgeline.
| | |
| --- | --- |
| Photographer: | Bruce Thomas |
| Folder: | Bruce Thomas |
| Uploaded: | 11-Aug-2007 06:29 CEST |
| Model release available: | |
| Camera: | Olympus C4000 |
| Exposure time: | |
| Aperture: | |
| Focal length: | |
| Lens: | |
| Focusing method: | |
| ISO: | |
| White balance: | |
| Flash: | no |
| Image format: | |
| Processing applied: | |
| Various: | |
| Image resized to: | 634x834 |