View from my window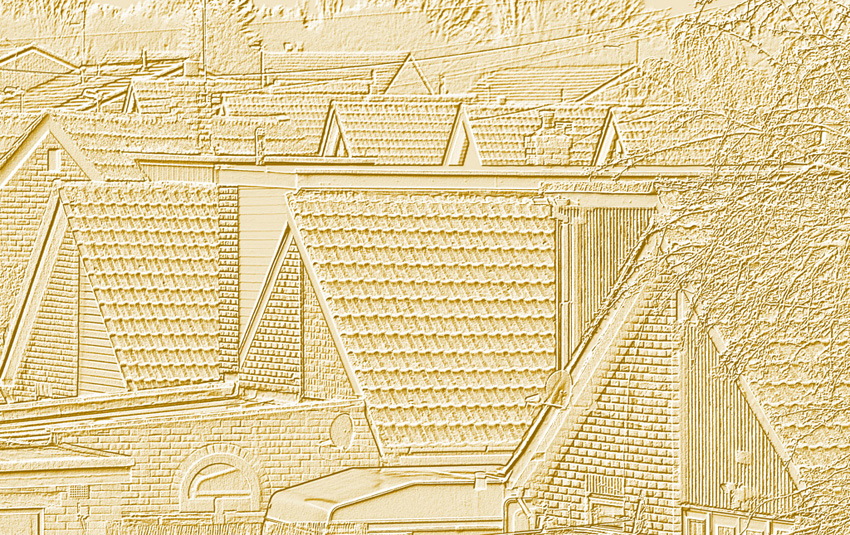 Copyright ©2011, Mike Bywater
Viewed times
Not everybody has a wonderful view out of the window so I photoshopped this image into an exercise in Lines, angles and texture. I was very pleased with the result although in the recent monthly competition it received one vote!
The picture was genuinely conceived as such before the shot was taken. I could see the repetitive lines and angles and wanted to "flatten" them so that they became the dominant feature rather than the rather drab colours and busy composition of the view in front of me.
Comments and criticism very welcome - I know many people don't like overtly photoshopped images but to me it is a valid way of producing an image.......
Mike
Photographer:
Mike Bywater
Folder:
Mike Bywater's Pics
Uploaded:
18-Jan-2011 23:52 CET
Current Rating:
7.00/3
View all ratings
Delete my rating
Model release available:
Camera:
Olympus E520
Exposure time:
Aperture:
Focal length:
Lens:
Focusing method:
ISO:
White balance:
Flash:
no
Image format:
Processing applied:
Various combinations of gradient map, emboss filter, contrast effects etc.
Various:
Image resized to:
535x850