Hyacinth Spring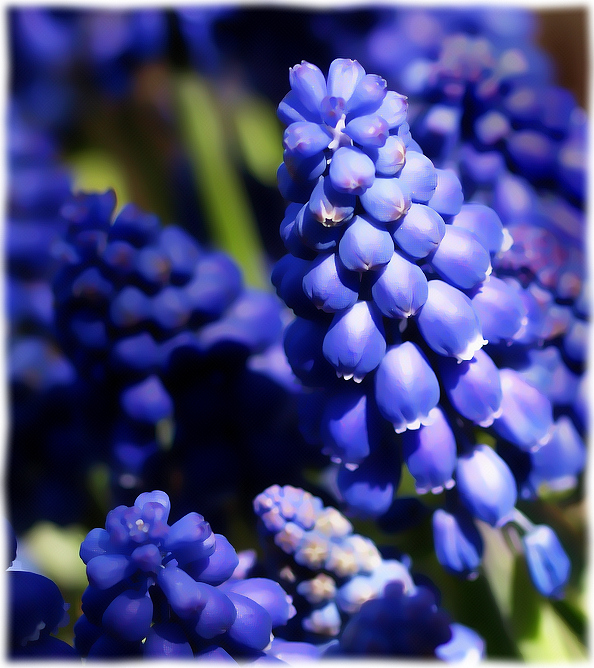 Copyright ©2008, Mike McMullen
Viewed times
Spring has tentatively arrived in the mountains of Western North Carolina.
Flowers are budding and some like the Grape Hyacinths are in full bloom.
This shot was taken behind my place on a steep bank.
I then pulled it into Corel Panter Essentials and did a little work to give it the hint of a painting look.
Enjoy!
| | |
| --- | --- |
| Photographer: | Mike McMullen |
| Folder: | Mike's Pics |
| Uploaded: | 24-Mar-2008 22:50 CET |
| Model release available: | |
| Camera: | Olympus E510 |
| Exposure time: | 1/320 |
| Aperture: | F/3.2 |
| Focal length: | 50mm/100mm |
| Lens: | Zuiko f-2.0 50mm Macro Lens |
| Focusing method: | Spot |
| ISO: | 100 |
| White balance: | Auto |
| Flash: | no |
| Image format: | RAW |
| Processing applied: | Cropped and pulled into Corel Painter Essentials and manipulated slightly to give a hint of the look of a painting. |
| Various: | |
| Image resized to: | 668x594 |