The Watcher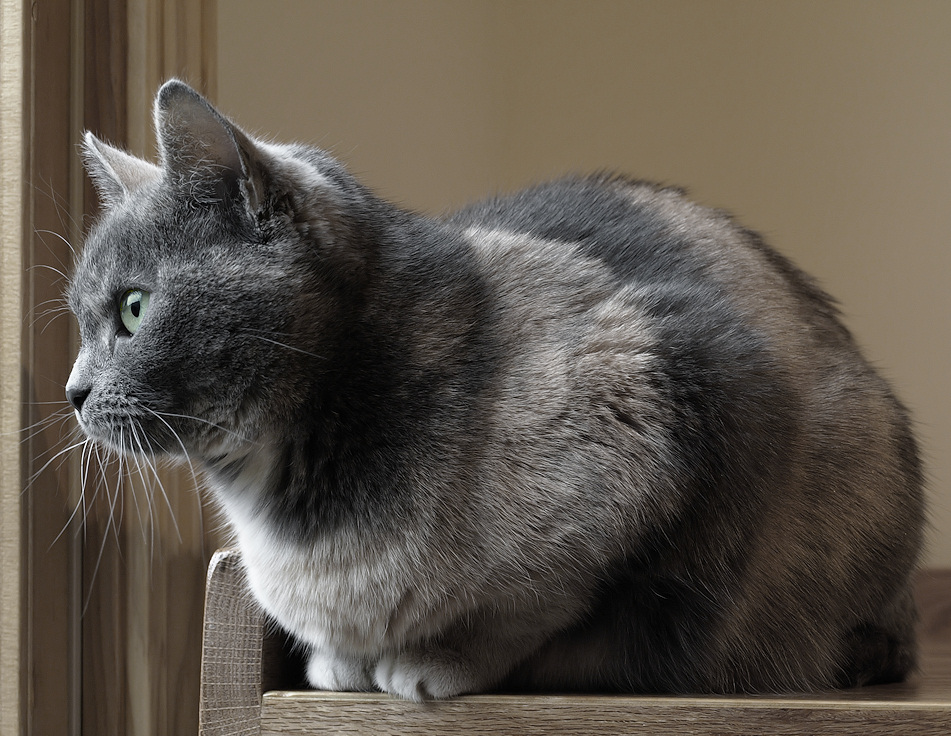 Copyright ©2008, Mike McMullen
Viewed times
My little Manx cat Frannie intently watches what is going on outside as she sits on the desk in my new office/studio.
Frannie loves to watch the Carolina Wrens that flit about in the bush outside the window.
I did not show the window or any of the outside because other renovations are going on in my place and the view right now is of construction material and debris.
Not very pretty!
Hope you enjoy! :-)
Photographer:
Mike McMullen
Folder:
Mike's Pics
Uploaded:
11-Mar-2008 17:16 CET
Current Rating:
9.00/1
View all ratings
Delete my rating
Model release available:
Camera:
Olympus E510
Exposure time:
1/10 -.7
Aperture:
f/5.4
Focal length:
38mm 4/3
Lens:
Zukio 14-54
Focusing method:
Spot
ISO:
400
White balance:
Auto
Flash:
no
Image format:
RAW
Processing applied:
Cropped and desat to emphasis her green eye.
Various:
Image resized to:
736x951