BUTTERFLY - 002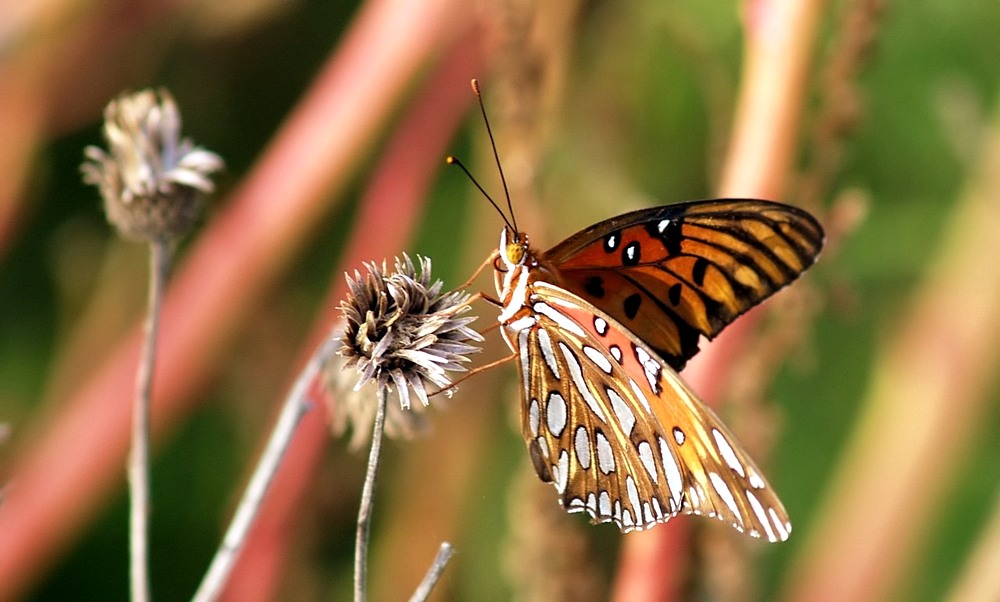 Copyright ©2007, Leon Plympton
Viewed times
This butterfly was captured on Paynes Prairie, where I generally go to photograph larger critters.
The topside of the wings have coloring quite like a Monarch butterfly, but with different patterns; the underside colors are several shades lighter than the topside and the pattern of the colors is nothing like the topside.
Anyone out there know what kind of butterfly this is? If so, please let me know because I sure don't know.
Ciao!
-leon
| | |
| --- | --- |
| Photographer: | Leon Plympton |
| Folder: | Common area |
| Uploaded: | 18-Sep-2007 04:18 CEST |
| Model release available: | |
| Camera: | Olympus E1 |
| Exposure time: | 1/250 sec. |
| Aperture: | f-5.6 |
| Focal length: | 150 (300) mm |
| Lens: | ZD 40-150mm |
| Focusing method: | Spot |
| ISO: | 400 |
| White balance: | Auto |
| Flash: | no |
| Image format: | SHQ |
| Processing applied: | Cropping / re-sizing / minimal tweaking of brightness-saturation-sharpness and noise reduction. |
| Various: | |
| Image resized to: | 602x1000 |