Hoya ... the flower, not the filter.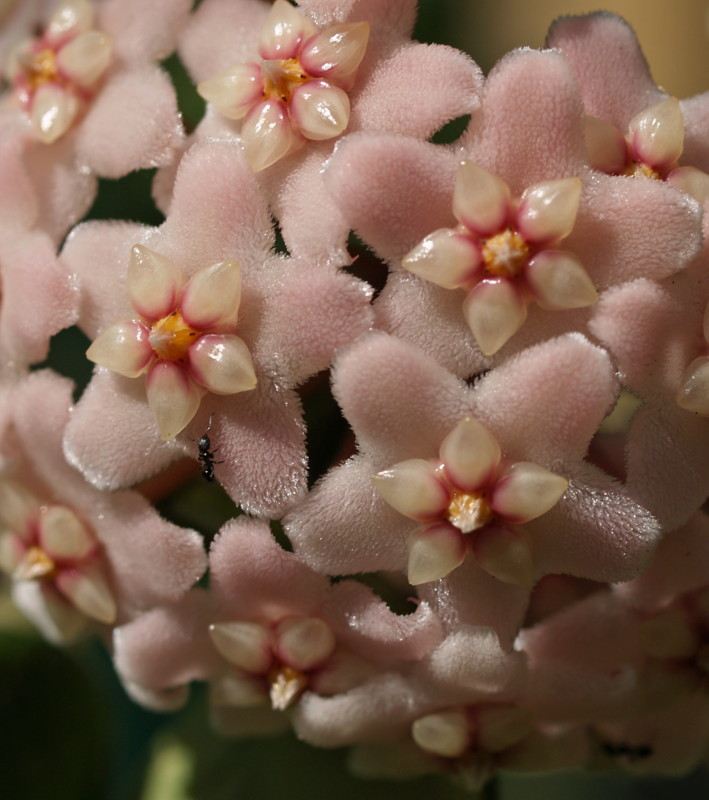 Copyright ©2007, Ingrid Matschke
Viewed times
Photo taken of my mother's hoya which was in full bloom on a hot, sunny Adelaide (S Aust) summer morning. Camera was supported by my new Manfrotto 680B monopod, which was clearly worth the extra dollars! By the way, this is my first upload to this site.
Photographer:
Ingrid Matschke
Folder:
Close up/Macro
Uploaded:
17-Feb-2007 00:25 CET
Current Rating:
8.00/1
View all ratings
Delete my rating
Model release available:
Camera:
Olympus E500
Exposure time:
1/200
Aperture:
F5.6
Focal length:
50
Lens:
Zuiko ED F2 50mm macro
Focusing method:
Spot
ISO:
100
White balance:
Daylight
Flash:
no
Image format:
SHQ
Processing applied:
Cropping and resizing
Various:
Image resized to:
800x709