Sun -Wind - Water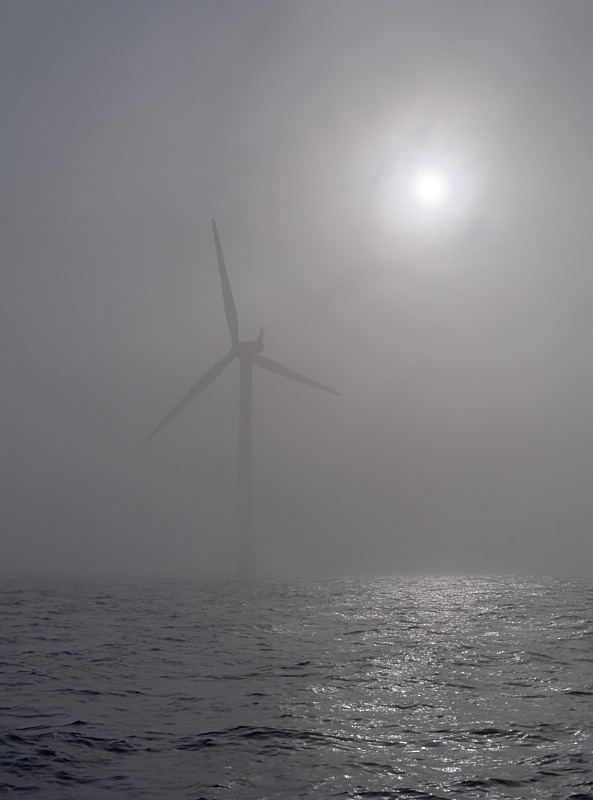 Copyright ©2004, Jens Birch
Viewed times
This image was taken from a small sailboat off the Swedish coast in the Baltic sea.
We had been going through pretty heavy fog for most of the day when we suddenly saw one of these HUGE windmills just next to the boat. It was a minor shock for the entire crew since we didn't know about its existence - our charts were to old to have it on.
There were seven of them all-in-all and I managed to capture this scene as the sun just broke the fog for a couple minutes. Shot in RAW. Image is in colour but doesn't contain much except grey tones.
Any comments, suggestions, or critiques are most welcome!
Cheers, Jens.
Photographer:
Jens Birch
Folder:
Jens' Nature
Uploaded:
20-Dec-2004 09:26 CET
Current Rating:
9.00/2
View all ratings
Delete my rating
Model release available:
Camera:
Olympus C5050
Exposure time:
Aperture:
Focal length:
Lens:
Focusing method:
ISO:
64
White balance:
Auto
Flash:
no
Image format:
SHQ
Processing applied:
Shot in RAW, developed in ACR 2.3.
Various:
Image resized to:
800x593