Dragonfly Anno 2006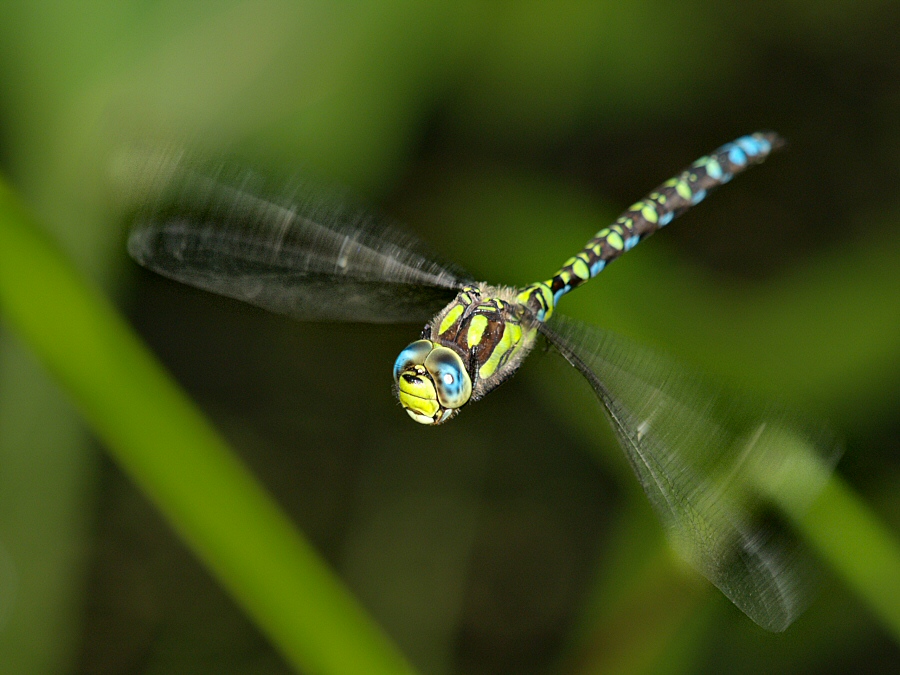 Copyright ©2006, Jens Birch
Viewed times
OK folks - it's August and everybody are shooting dragonflies again!

Here is my contribution for the 'In-flight' category. (Sorry don't know the species - maybe an Aeschna juncea ?)

I took it with the ZD ED 50-200 + EC-14 at full zoom + FL-40 set to -2 2/3 EV.

I never liked the shortest sync shutter speed of 1/160 when using the FL-40 but in this case, it turned out quite nice for the wing-beats - I think.
Pre-focusing at the anticipated distance helped the AF do it's thing when the dragonfly came close enough.

Cheers, Jens.


Photographer:
Jens Birch
Folder:
Jens' Macro
Uploaded:
07-Aug-2006 14:11 CEST
Current Rating:
9.00/3
View all ratings
Delete my rating
Model release available:
Camera:
Olympus E1
Exposure time:
1/160
Aperture:
f/8
Focal length:
283 (566) mm
Lens:
ZD ED 50-200/2.8-3.5 + EC-14
Focusing method:
Spot
ISO:
200
White balance:
Auto
Flash:
external
Image format:
SHQ
Processing applied:
muted the lower left diagonal, enhanced the contrast in the wingbeats, no cropping (yes it is tack sharp also at 100% :-))
Various:
Image resized to:
675x900