Garden Bird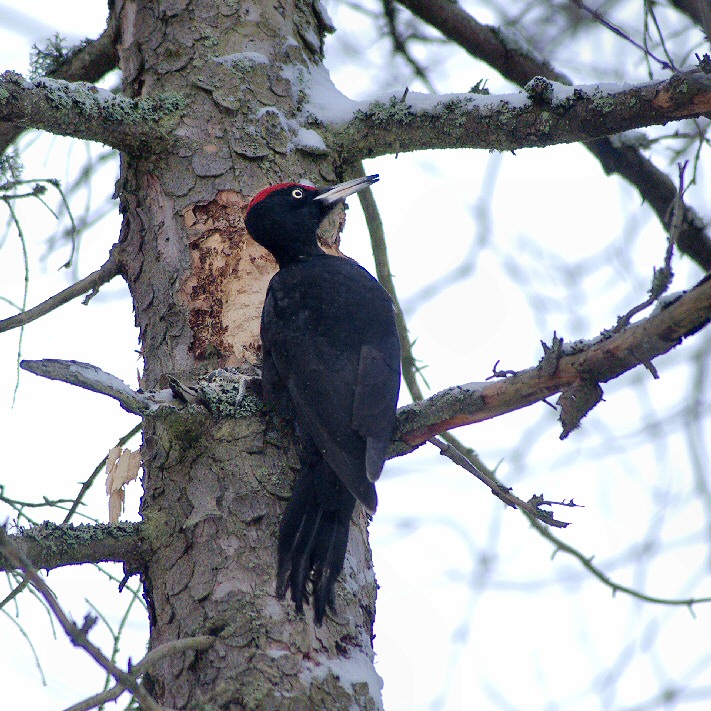 Copyright ©2006, Jens Birch
Viewed times
I have observed this black woodpecker (Dryocopus martius) several mornings from our kitchen window. Every time I tried to go out to take a picture, it has flown away - so happened today as well.

However on my way back in, I stopped for a while to take pictures of a choal tit and after 15-20 minutes, I heard that it had come back. It sat high up in its favourite tree right behind me and it was chopping wood pretty fiercely spattering pieces of wood an bark far around. You can see the wooden chips on its black plumage (no, it isn't noise ;-).

This is the largest woodpecker in Europe - about the size of a crow.

Cheers, Jens.


Photographer:
Jens Birch
Folder:
Jens' Wildlife
Uploaded:
11-Feb-2006 22:59 CET
Current Rating:
8.00/1
View all ratings
Delete my rating
Model release available:
Camera:
Olympus E1
Exposure time:
1/500
Aperture:
f/2.8
Focal length:
300mm(600mm)
Lens:
Tokina AT-X 300/2.8
Focusing method:
Manual
ISO:
400
White balance:
Auto
Flash:
no
Image format:
RAW
Processing applied:
Various:
Image resized to:
711x711