Swedish Kingfisher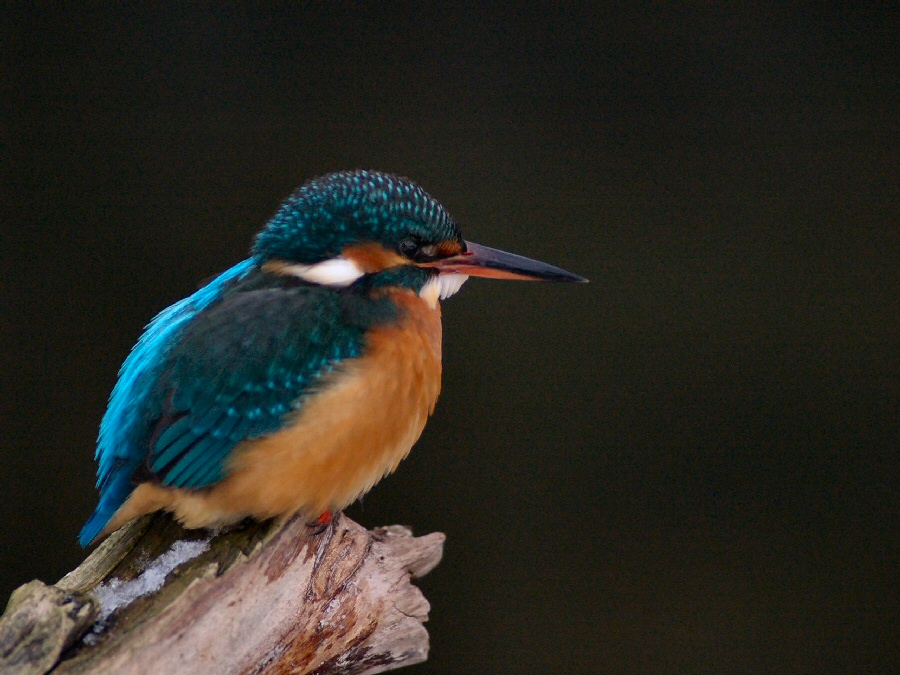 Copyright ©2006, Jens Birch
Viewed times
Kingfisher (Alcedo atthis)

It seems like taking winter pictures of kingfishers follows a certain pattern. After 3 hours sitting in the snow and trying to take a good picture of this kingfisher today, it finally landed on the old branch I had hoped for 4 meters away.

I am very happy!!!

Cheers, Jens.

The sun was setting and this was in the shade forcing me to use ISO 400 which explains the noise. DOF of 1 cm shows as well in the out-of-focus plumage. I used a monopod as support.
Photographer:
Jens Birch
Folder:
Jens' Wildlife
Uploaded:
28-Jan-2006 18:33 CET
Current Rating:
8.75/4
View all ratings
Delete my rating
Model release available:
Camera:
Olympus E1
Exposure time:
1/250 sec
Aperture:
f/2.8
Focal length:
300mm(600mm)
Lens:
Tokina AT-X 300/2.8
Focusing method:
Manual
ISO:
400
White balance:
Flash:
no
Image format:
SHQ
Processing applied:
Various:
Image resized to:
675x900