Jewel of our River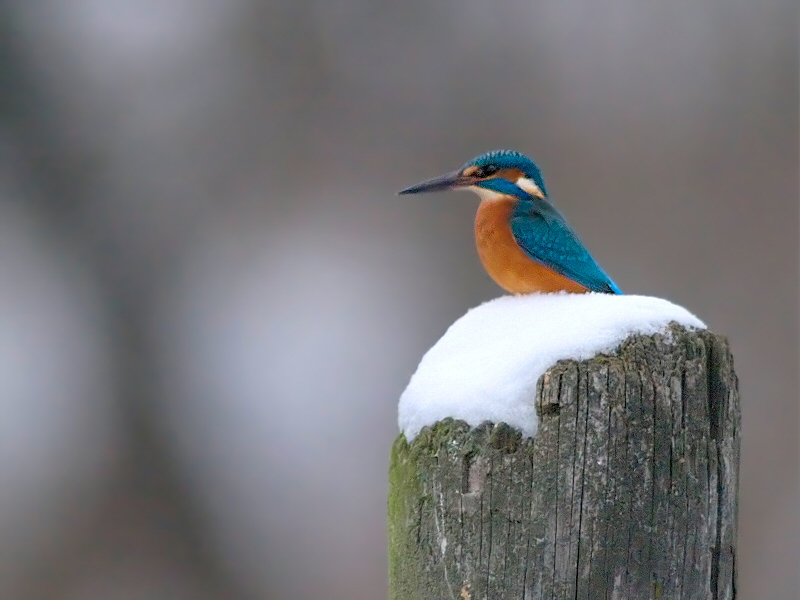 Copyright ©2006, Jens Birch
Viewed times
Kingfisher (Alcedo atthis)

I took this picture of this true little jewel of the river this afternoon. I had been waiting for 3 hours at the same spot in the snow hoping that it should land on the pole. It came just before I was to give up.

It was getting pretty dark so I had to use ISO800 and RAW in order to keep the exposure time at 1/1000 sec to avoid camera shake even with the Tokina 300mm/2.8 set to f/2.8.

Unfortunately, the focus is a few cm in front of the bird but I hope you can appreciate its beauty nevertheless. Even with a KatzEye screen, it is hard to focus manually in a split second when light gets low. I took a burst of 4 photos in one sequence and the bird took off after the second shot... so I learnt to better focus right from the start with this fellow - no second chances here!

All the best, Jens.


Photographer:
Jens Birch
Folder:
Jens' Wildlife
Uploaded:
07-Jan-2006 21:22 CET
Current Rating:
8.33/3
View all ratings
Delete my rating
Model release available:
Camera:
Olympus E1
Exposure time:
1/1000 s
Aperture:
f/2.8
Focal length:
300mm(600mm)
Lens:
Tokina AT-X 300/2.8
Focusing method:
Manual
ISO:
800
White balance:
Flash:
no
Image format:
RAW
Processing applied:
NeatImage noise reduction
Various:
Image resized to:
600x800