The last waxwing...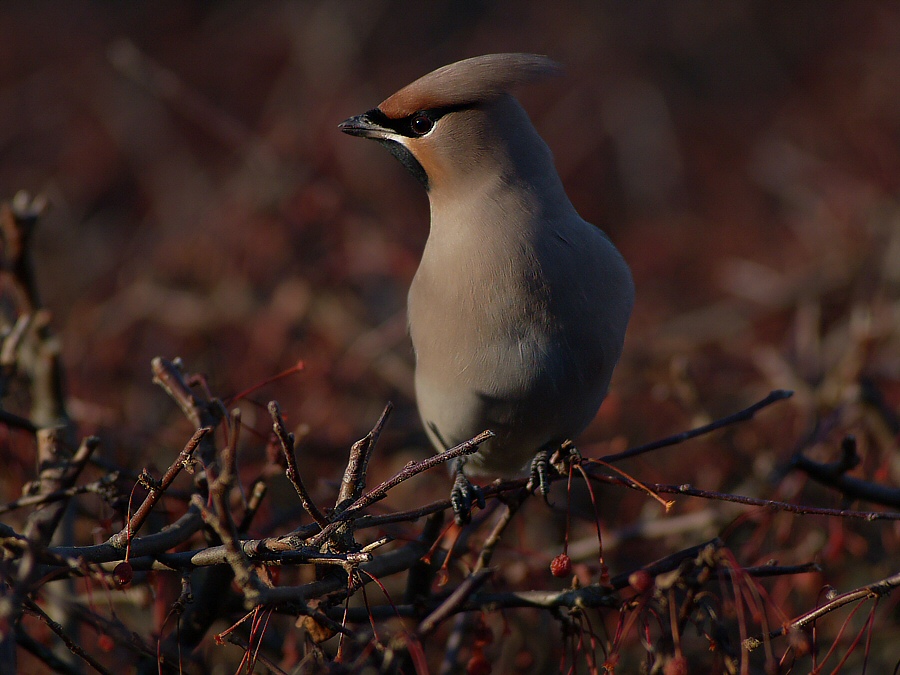 Copyright ©2005, Jens Birch
Viewed times
...in the flock stayed behind a bit longer, allowing me to take its portrait. Also, it is the last
waxwing
(
Bombycilla garrulus
) that I will post for this autumn - I guess...
Not as nice composition and not as nice pose as the pair in
Table ras?
but this one is at least sharp ;-)
Enjoy!
Cheers, Jens.
Photographer:
Jens Birch
Folder:
Jens' Wildlife
Uploaded:
20-Nov-2005 22:42 CET
Current Rating:
8.50/2
View all ratings
Delete my rating
Model release available:
Camera:
Olympus E1
Exposure time:
1/1000 s
Aperture:
f/2.8
Focal length:
300mm(600mm)
Lens:
Tokina AT-X 300/2.8
Focusing method:
Manual
ISO:
200
White balance:
Auto
Flash:
no
Image format:
SHQ
Processing applied:
For the first time in my life I tried FocusMagic. I don't think it did anything good to this image.
Various:
Image resized to:
675x900