Norwegian Scenery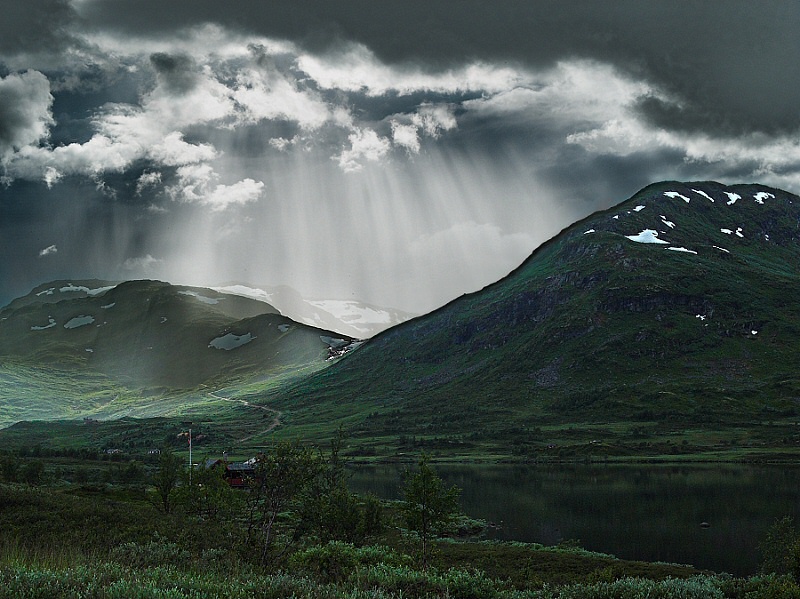 Copyright ©2005, Jens Birch
Viewed times
This is from the Filefjell area in Norway.

I saw the scenery in the rear mirror of the car, while driving from Bergen to Oslo this summer, and I just had to stop and try to capture it on a picture.

Any critique, comment, or suggestion will be highly appreciated.

Cheers, Jens.


Photographer:
Jens Birch
Folder:
Jens' Nature
Uploaded:
25-Aug-2005 12:37 CEST
Current Rating:
9.40/5
View all ratings
Delete my rating
Model release available:
Camera:
Olympus E1
Exposure time:
1/640 sec
Aperture:
f/8
Focal length:
32mm (64)
Lens:
ZD 14-54mm f/2.8-3.5
Focusing method:
Spot
ISO:
100
White balance:
Auto
Flash:
no
Image format:
RAW
Processing applied:
RAW developed with RawShooterEssentials, further edited in PaintShopPro8.
Various:
Image resized to:
599x800