Jailbird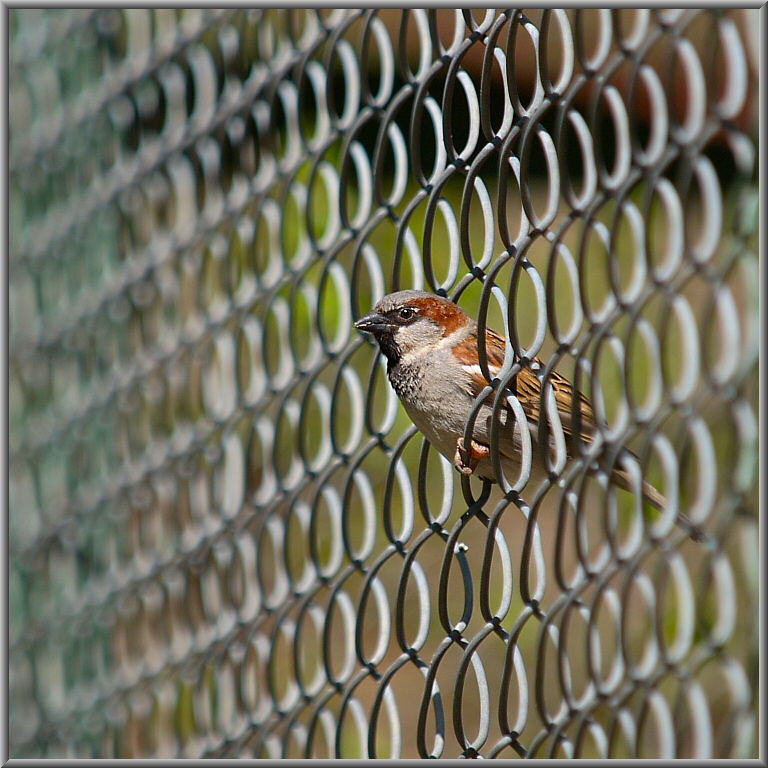 Copyright ©2005, Jens Birch
Viewed times
No cage for me - Thanks!

Cages and fences doesn't bother this House sparrow (Passer domesticus).
Inside I heard the chicken singing: "Let?s rock, everybody, let?s rock...."

Cheers, Jens.

PS. If the image is too tall for your screen, try pressing F11 in your browser. That use to free up some space for image viewing.
Photographer:
Jens Birch
Folder:
Jens' Wildlife
Uploaded:
17-May-2005 23:27 CEST
Current Rating:
7.00/1
View all ratings
Delete my rating
Model release available:
Camera:
Olympus E1
Exposure time:
1/2000
Aperture:
f/3.5
Focal length:
200mm (400)
Lens:
Digital Zuiko 50-200mm/2.8-3.5
Focusing method:
Spot
ISO:
200
White balance:
Auto
Flash:
no
Image format:
SHQ
Processing applied:
Crop, saturation, resize, USM, frame.
Various:
Image resized to:
768x768