Boardin...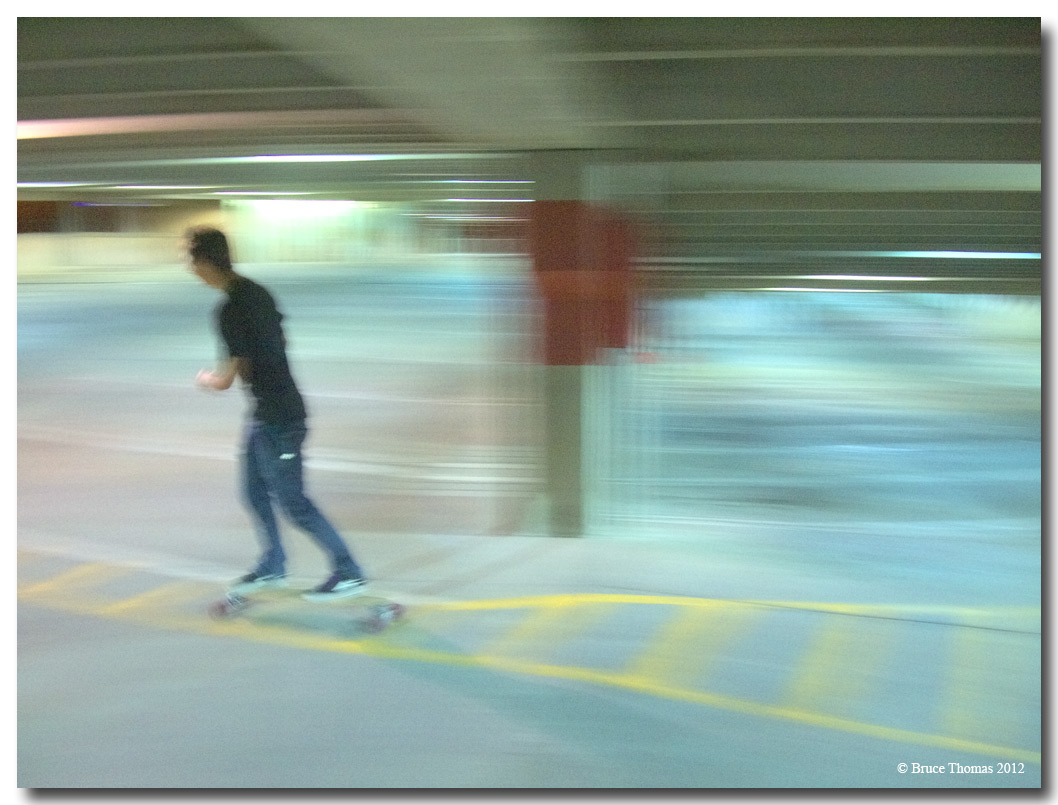 Copyright ©2012, Bruce Thomas
Viewed times
These fellows (there were 4 of them) told me they had permission to skateboard in the parking garage if they stayed between the 7th to 3rd floors (no cars anywhere on those floors).
So, I started to shoot them as they whipped by...talked to them, said it would cool to hold lit sparklers as they went by...they liked the idea...
Then the Security Guard came screeching around the corner and the kids ran like their pants were on fire...and I was the only one left to explain to the guard what the heck was goin' on :-)
| | |
| --- | --- |
| Photographer: | Bruce Thomas |
| Folder: | Bruce Thomas |
| Uploaded: | 05-Aug-2012 18:16 CEST |
| Model release available: | |
| Camera: | Olympus E-PL1 |
| Exposure time: | 1/15th |
| Aperture: | 4.0 |
| Focal length: | 20mm |
| Lens: | Panasonic 20mm f1.7 |
| Focusing method: | Manual |
| ISO: | 800 |
| White balance: | Custom |
| Flash: | no |
| Image format: | |
| Processing applied: | |
| Various: | |
| Image resized to: | 805x1058 |