Roadog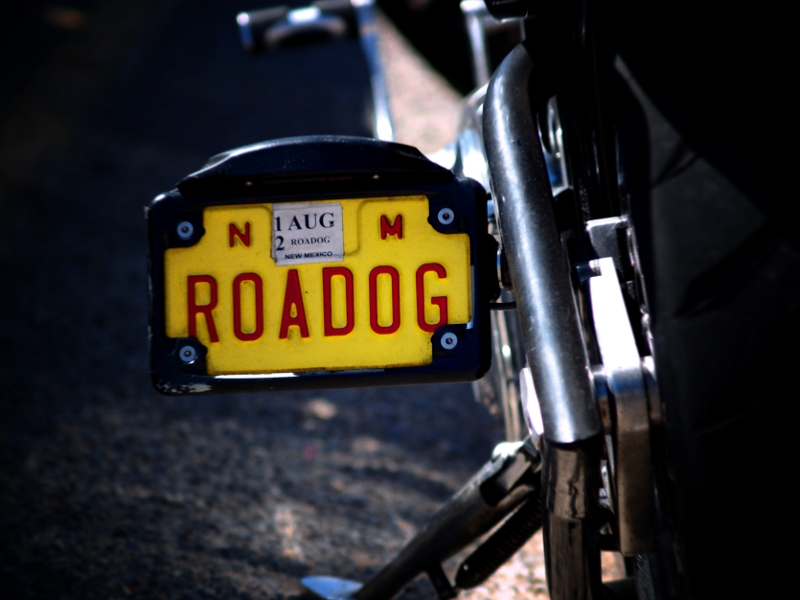 Copyright ©2011, Nyal Cammack
Viewed times
Got asked to take some photos for the "Cruisin For Critters" bike run. Raising money for the local Spay and Neuter program. Saw this plate and had to shoot it since it fit right in with the whole concept!
http://www.lightningcustoms.com/events/event_25172.html
I had planned on making this anyhow since it combines two of my favorite pastimes (riding the scoot and taking shots) so getting a T-shirt and free entry to the run was a real bonus!
| | |
| --- | --- |
| Photographer: | Nyal Cammack |
| Folder: | NCammack Photos |
| Uploaded: | 22-Oct-2011 07:15 CEST |
| Model release available: | |
| Camera: | Olympus E-500 |
| Exposure time: | 1/200 |
| Aperture: | |
| Focal length: | 88.0 mm |
| Lens: | |
| Focusing method: | |
| ISO: | 100 |
| White balance: | |
| Flash: | no |
| Image format: | RAW |
| Processing applied: | Upped the color a bit in GIMP and used a LOMO script. |
| Various: | |
| Image resized to: | 600x800 |