North Clear Creek Falls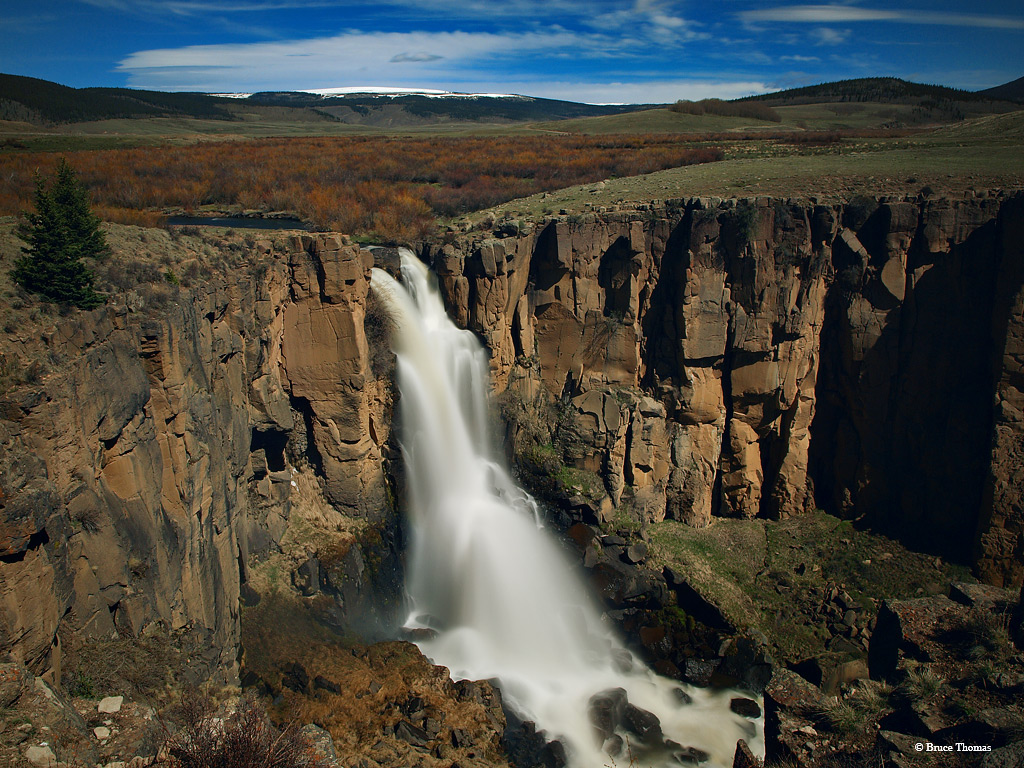 Copyright ©2011, Bruce Thomas
Viewed times
Well here it is, folks...my North Clear Creek Falls image!! I have been anxious to get this fine waterfall photographed. I finally got the job done on a mini-vacation to Creede Colorado for Memorial Day 2011. I hope the image is as powerful as the in person sight of these gorgous falls.
Olympus E-30, 'new' Kit 14-42mm lens, and -10 stop ND filter.
100 iso - 8 seconds @ f13.0
.
Photographer:
Bruce Thomas
Folder:
Bruce Thomas
Uploaded:
31-May-2011 08:18 CEST
Current Rating:
9.33/3
View all ratings
Delete my rating
Model release available:
Camera:
Olympus E-30
Exposure time:
8 seconds
Aperture:
f13.0
Focal length:
14mm
Lens:
14-42mm
Focusing method:
Manual
ISO:
100
White balance:
Auto
Flash:
no
Image format:
RAW
Processing applied:
-10 stop ND filter was used. E-30 in manual mode on tripod. Focus = manual. 4 seconds "Anti-Shock" also used.
Various:
Image resized to:
768x1024