Pennywhistle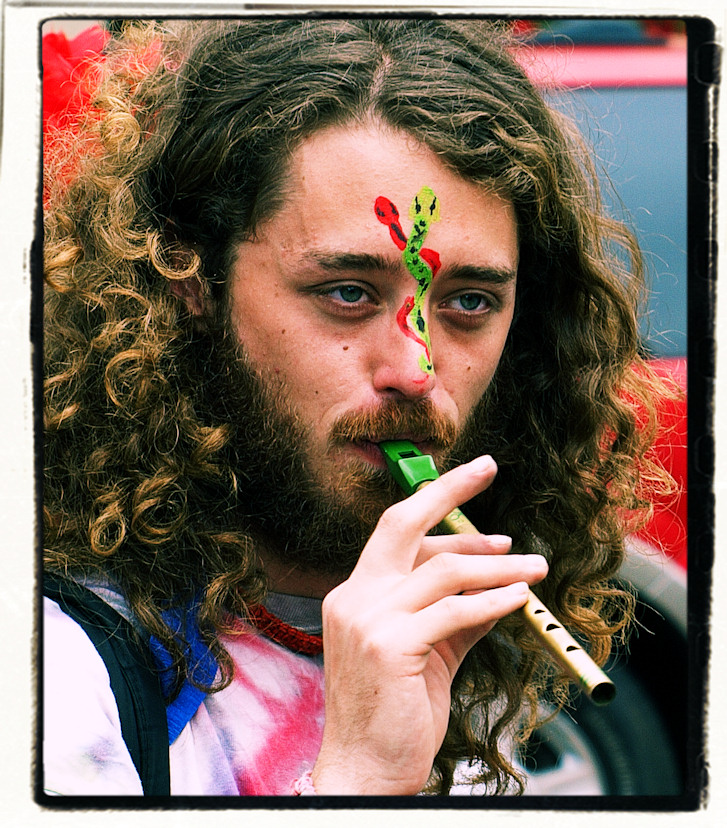 Copyright ©2008, Mike McMullen
Viewed times
Another candid portrait from the May Day counter culture gathering and parade.
processed using a "Cross Process" treatment. Cross process was a technique developed in the 60s that used the developing solutions for one type of film such as color slide on a different film type such as color negative.
The resulting images had striking and sometimes jarring colors.
I used it here for a late 60s/70s style with a faux retro look suitable to the subject.
Enjoy!
| | |
| --- | --- |
| Photographer: | Mike McMullen |
| Folder: | Mike's Pics |
| Uploaded: | 06-May-2008 21:34 CEST |
| Model release available: | |
| Camera: | Olympus E510 |
| Exposure time: | 1/200, -.7 |
| Aperture: | f/5 |
| Focal length: | 61mm/122mm |
| Lens: | Zuiko 40-150mm |
| Focusing method: | Spot |
| ISO: | 100 |
| White balance: | |
| Flash: | no |
| Image format: | RAW |
| Processing applied: | Cropped, given a cross process treatment in PSP X2. Border added. |
| Various: | |
| Image resized to: | 828x727 |