Thin May Flower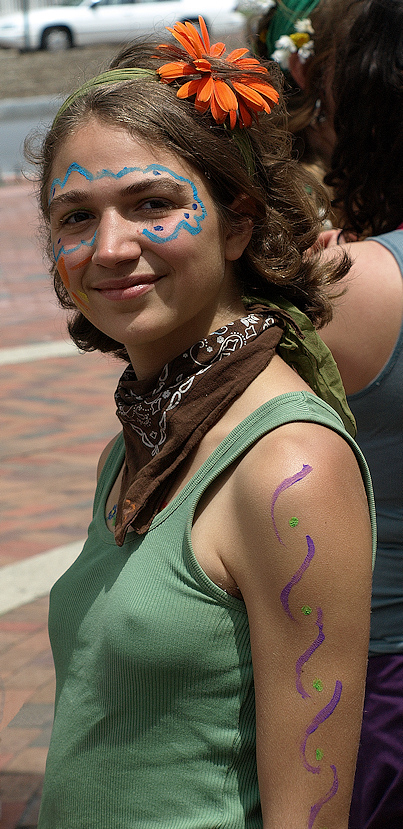 Copyright ©2008, Mike McMullen
Viewed times
Taken at an alternative/counter culture May Day unsanctioned parade in Asheville, North Carolina.
About 70-80 people gathered in the town square and with a band and flags and unique attitudes.
I had been informed it was going to happen so I was able to show up and get a lot of pictures.
This one is the first.
| | |
| --- | --- |
| Photographer: | Mike McMullen |
| Folder: | Mike's Pics |
| Uploaded: | 02-May-2008 05:11 CEST |
| Model release available: | |
| Camera: | Olympus E510 |
| Exposure time: | 1/320 -.7 |
| Aperture: | 7.1 |
| Focal length: | 58mm/116mm |
| Lens: | Zuiko 40-150mm |
| Focusing method: | Spot |
| ISO: | 100 |
| White balance: | Auto |
| Flash: | no |
| Image format: | RAW |
| Processing applied: | Cropped, resized, slightly sharpened, |
| Various: | |
| Image resized to: | 829x403 |