En Route Blanche...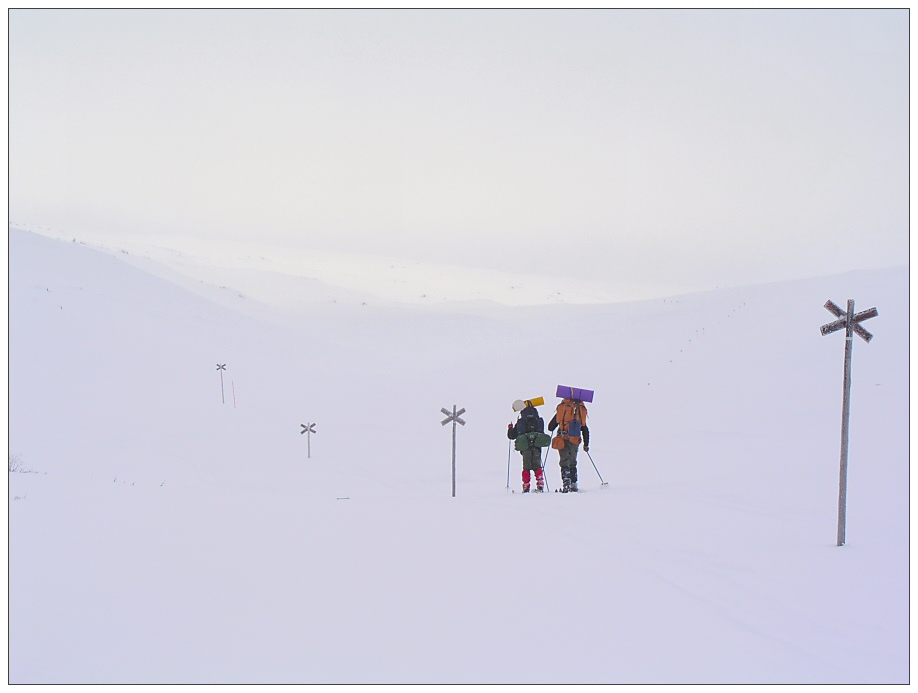 Copyright ©2005, Jens Birch
Viewed times
Swedish winter mountains about one week ago.

I just came home this morning from a week-long winter hike with my son and his class mate in the Swedish mountains. The weather was very cold and I had trouble keeping the camera alive. We had sunny skies as well as cloudy weather with some times heavy snowfall

This image shows pretty typically the landscape when the sky is overcast. The trail is marked by these crosses, 2 meters above the ground, that you can see continuing to the far right.

I promise, this is quite a challenge for a photographer! And... I hope you like it!

I appreciate all kinds of comments, critiques, and suggestions. Go for it!!!

Cheers, Jens.
Photographer:
Jens Birch
Folder:
Jens' Nature
Uploaded:
26-Feb-2005 22:11 CET
Current Rating:
8.00/2
View all ratings
Delete my rating
Model release available:
Camera:
Olympus C5050
Exposure time:
1/250
Aperture:
f/7.0
Focal length:
106 mm
Lens:
Focusing method:
Spot
ISO:
64
White balance:
Auto
Flash:
no
Image format:
SHQ
Processing applied:
WB adjustment and 'clarify' on the distant ridges.
Various:
Image resized to:
693x918