Anyone have a bar code scanner?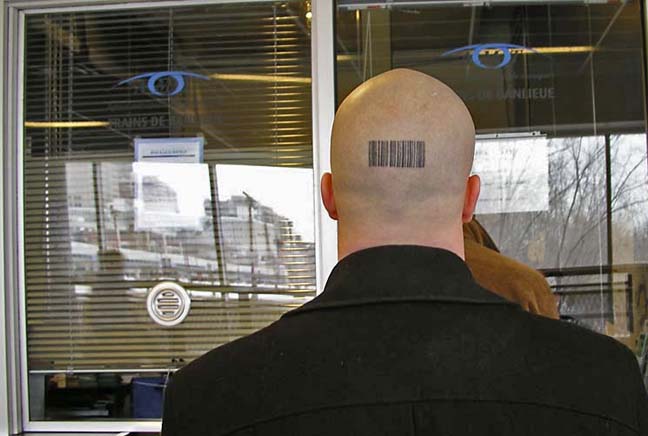 Copyright ©2005, AP Hovasse
Viewed times
At Windsor train station in Montreal. I was going to get my monthly pass when I noticed this guy in front of me. I had my camera ready (always do, with the flash off) and snapped off a couple of shots. A post-modern visual statement of some kind.
Photographer:
AP Hovasse
Folder:
AP's random photos
Uploaded:
13-Jul-2005 03:26 CEST
Current Rating:
6.00/2
View all ratings
Delete my rating
Model release available:
1
Camera:
Olympus C5050
Exposure time:
Aperture:
Focal length:
Lens:
Focusing method:
ISO:
White balance:
Flash:
no
Image format:
Processing applied:
cropped toned and sharpened.
Various:
Image resized to:
436x648