Lake Alice Osprey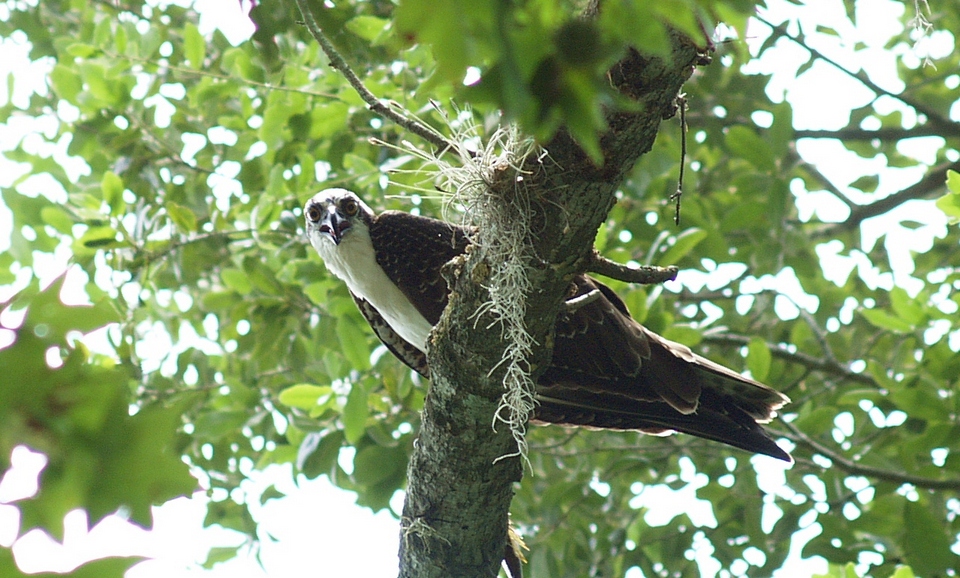 Copyright ©2007, Leon Plympton
Viewed times
Lake Alice - UF Campus
After a successful plunge into the lake to snatch its lunch (behind my back!) the osprey flew to a lofty branch for some fish'n'chips (sans chips).
As fate would have it the osprey perched itself on a branch where the only clear view I had of it meant I was also looking almost directly into the sun (curses!!!).
I experimented with ESP, center-weighted and spot metering. This photo (spot meter) was the only image where we made eye contact.
| | |
| --- | --- |
| Photographer: | Leon Plympton |
| Folder: | Common area |
| Uploaded: | 29-Jul-2007 13:57 CEST |
| Model release available: | |
| Camera: | Olympus E1 |
| Exposure time: | 1/200 |
| Aperture: | f-5.0 |
| Focal length: | 150 (300) mm |
| Lens: | ZD 40-150mm |
| Focusing method: | Spot |
| ISO: | 200 |
| White balance: | Auto |
| Flash: | no |
| Image format: | SHQ |
| Processing applied: | Cropped 50% / re-sized / a little tweaking |
| Various: | |
| Image resized to: | 578x960 |